Online Content
Issue Online Content
Contents - log in to gain access
Free Aircraft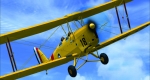 Ant's Airplanes DE HAVILLAND DH82 TIGER MOTH
This version of the iconic Tiger Moth, created by Ant's Airplanes, is a full and unlimited add-on for FSX SP2.
Videos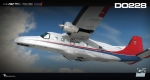 Star movies
Carenado Do 228 100 HD Series, FlyJSim 727 Series and Just Flight TB-10 Tobago and TB-20 Trinidad.
Flight Adventure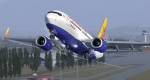 Bhutan Flight Adventure
Our flight adventure for this issue will take us from Kathmandu/VKNT, the capital of neighbouring Nepal, to Paro/VQPR – the capital of Bhutan.
Freeware Files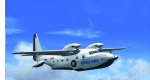 Featured Download - Grumman Mallard G-73AT v1.2
In this issue we feature an aircraft from a team of freeware designers which produces high quality aircraft to rival many commercial products. The aircraft in question on this occasion is the Grumman Mallard G-73AT v1.2; which, as its name suggests, is an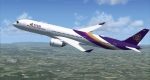 Thai Airbus A350-900 V5
This version 5 of the Airbus A350-900 features a more improved and detailed aircraft model and textures. It also includes CamSim's own static displays and Animated Ground Servicing (AGS).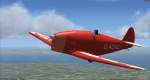 Comper Streak
The Comper was conceived in 1933, when it was hoped to compete in the 1933 Portsmouth International Races, but these were cancelled, so it was entered into the potentially lucrative Deutsch de la Muerth Cup of 1934. Designed here by Keith Paine.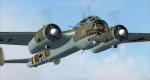 Dornier Do 17Z light bomber
Here we have a new FS9 model of the Dornier Do 17Z in the colours of the Croat Air Force. It features an opening bomb bay and access door. The engine oil coolers also extend using the CTRL + C keys. It was designed by Chris Lampard and Mark Shelley.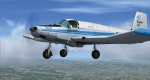 Fletcher FU24
This is a superb model of the Fletcher FU24, an aircraft type primarily used for agricultural operations. It was originally designed as a replacement for war surplus Tiger Moths. The aircraft here was designed by Deane Baunton who took 18 months to comple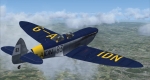 Spitfire MkVIII Trainer
Although there were wartime conversions of the Spitfire into a two-seat trainer, the MK VIII (MT818) depicted here was the first Vickers-built demonstrator. The prolific AF Scrub is responsible for this somewhat unique design.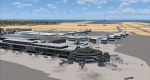 Kingsford Smith Intl (YSSY) Sydney
Kingsford Smith Intl, the busiest airport in Australia is located 8km south of Sydney city centre. This highly detailed depiction includes a completely new terminal, night lighting and much more. It was designed by Ray Smith.
Screenshot Gallery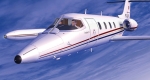 Reviews - Screenshot Gallery
To help give our readers a better appreciation of the products reviewed in this issue, we have compiled the screenshots accompanying some of the articles into a series of galleries.
Virtual Airline Listing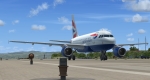 Virtual Airlines
We have some interesting newcomers to our VA and flying club listing for you.
PC Pilot Index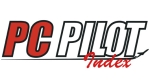 PC Pilot Index
Looking for a review on a particular product, feature or tutorial? Then look no further.
Installing Freeware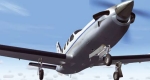 Installing Freeware
We have included a FAQ as a download in PDF format. To access it, click on the download link below.
FAQ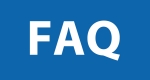 Important – Technical Support
All the files have been scanned and tested during production but we recommend you run a virus checker before download and use.