Online Content
Issue Online Content
Contents - log in to gain access
Online Contents Full Download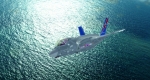 Online Contents now available as a zip file.
As requested by some of our readers, the complete file set accompanying Issue 111 can now be downloaded as a single zip file.
Movies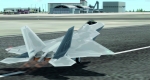 Prepar3D version 4 EXCLUSIVE videos
Prepar3D Version 4 (a review of which starts on page 18) marks a major milestone in the product's history.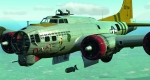 DCS: Normandy 1944 Map and Assets Pack
To accompany our review of both the DCS: Normandy 1944 Map and WWII Assets Pack, starting on page 52, we have four videos that showcase these two excellent modules.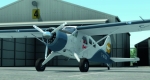 MilViz DHC-2 Beaver
Reviewed on pages 32-34, Chris Frishmuth described MilViz's DHC-2 Beaver as having: "A beautiful interior/exterior model with many variations, nice flight model, and excellent documentation."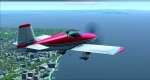 Dovetail Games' Flight Sim World
To compliment our feature on Dovetail Games' Flight Sim World, starting on page 14, we have a specially created video produced by the developers in which members of the team explain their vision and goals for the product over the coming months.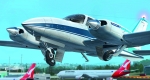 Alabeo C310R
We have a review of Alabeo's high performance twin – starting on page 28. This short video showcases the high quality of the external and internal modelling.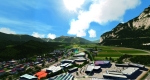 FTX Innsbruck for Aerofly FS 2
Aerofly FS 2 is now being supported by Orbx.
Flight Adventure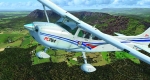 Apple Isle Adventure
Tasmanian Odyssey
Freeware Files
Once again we have a collection of high quality freeware files for you to enjoy. These aircraft, scenery and utilities easily compare with many commercial products but don't forget, if you've enjoyed a particular file please let the author know. It's thei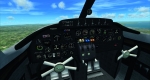 Aero Commander AC680
The Aero Commander is a light-twin piston-engined turboprop aircraft, originally built by the Aero Design and Engineering Company in the late 1940s.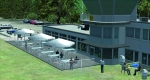 Rheine Eschendorf Airport
Jens Hicken has created a very detailed rendition of Rheine Eschendorf Airport (EDXE). It includes all the features that help to bring a small strip to life, with lots of animated people, accurate buildings and a cafe where you can enjoy a coffee before y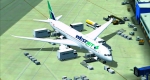 Boeing 787-9 AGS V5L WestJet
Here, we present here another fine jet aircraft from Camil Valiquette. This 787-9 is adorned in the WestJet livery. As usual it comes with Camil's own unique static displays and Animated Ground Servicing (AGS).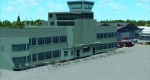 EGKA Shoreham
The latest in the Alf's UK airfields series portrays EGKA Shoreham (Brighton City Airport). As usual, it includes lots of static aircraft and plenty of fine detail around the buildings. Designed by Alf Denham.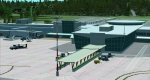 CYYJ Victoria International Airport
This is version 7 of Don Grovestines Victoria (British Columbia, Canada) International Airport (CYYJ). It also depicts the aviation museum, Pat Bay floatplane base (CAP5) and Coast Guard station, adding the recent major construction and apron expansion.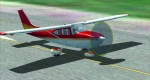 Cessna 182 Skylane
AF Scrub turns his attention to an American classic four-seat, single-engined light aircraft that was introduced in 1956 as a tricycle gear variant of the 180. A nicely designed and accurate model from a very prolific author.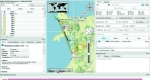 Little Navmap
This is an update to Little Navmap, the free open source flight planner, navigation tool, moving map, airport search and airport information system for Flight Simulator X and Prepar3D that we featured earlier this year. By Alexander Barthel.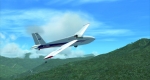 Schweizer SGS 1-26E glider
This is an example of the Schweizer SGS 1-26E glider which was produced as an all-metal monocoque sailplane. It was the last model of the SGS1-26 produced by Schweizer.
Screenshot Gallery
To help give our readers a better appreciation of the products reviewed in this issue, we have compiled the screenshots accompanying some of the articles into a series of galleries.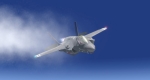 Prepar3D Version 4
Preparing for the future.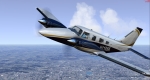 Flight Sim World
World Dovetail starts up its new simulator.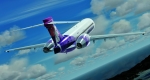 TFDi Design 717
Chris Frishmuth reviews TFDi's debut release.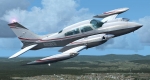 Alabeo C310R
Cessna's high performance twin.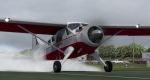 MilViz DHC-2 Beaver
Chris Frishmuth fulfils his dream of becoming a bush pilot...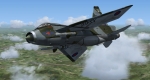 Aerosoft English Electric Lightning T5
More thunder from the Lightning.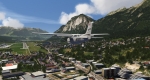 Innsbruck for Aerofly FS2
Orbx launches into the world of Aerofly FS2.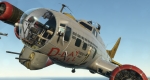 DCS World War II
We review DCS Normandy 1944 Map and WWII Assest Pack.
Virtual Airline Listing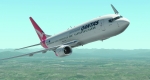 Virtual Airline Listing
We have some interesting newcomers to our VA and flying club listing for you.
Installing Freeware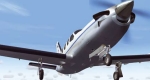 Installing Freeware
We have included a PDF as a download with instructions on how to install freeware. To access it, click on the download link below.
PC Pilot Index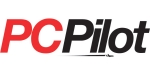 PC Pilot Article Index
Looking for a review on a particular product, feature or tutorial? Then look no further.