Online Content
Issue Online Content
Contents - log in to gain access
Online Contents Downloads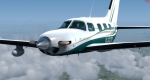 Online Contents now available as a zip file.
As requested by some of our readers, the complete file set accompanying Issue 109 can now be downloaded as a single zip file.
Demo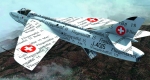 The Hunter F.6 and FGA.9
Just Flight takes on a British Classic.
Star Movies
All of the videos listed showcase products reviewed in this edition. DCS: AJS-37 Viggen (page 22), Milviz T-50 Bobcat (page 28), Carenado's PA46 Malibu Meridian (page 32), Just Flight's Hunter F.6 & FGA.9 (page 36) and
Nimbus Studios KMIA Miami Intl Air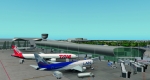 Miami International Airport
Nimbus Studios KMIA Miami Intl Airport for X-Plane 10 and 11.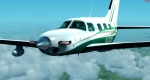 Carenado PA46 Malibu Meridian
Carenado Piper PA46 500TP Malibu Meridian for FSX and Prepar3D - Piper's Dream Machine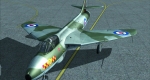 Just Flight Hunter F.6/FGA.9
The Just Flight Hawker Hunter F.6/FGA.9 is a brilliant recreation of a classic British fighter.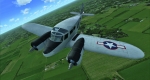 Milviz T-50 Bobcat
Milviz brings the 'Bamboo Bomber' to FSX and Prepar3D.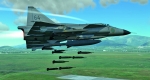 DCS: AJS-37 Viggen
Leatherneck Simulations raises the bar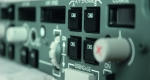 Simworld's B737NG Mode Control Panel
A superb bit of hardware that's expensive, but will last a lifetime.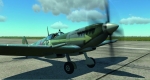 DCS Spitfire
Following on from our review of Eagle Dynamics' Spitfire LF Mk IX in our previous issue, we take a more detailed look at this simulation and provide readers with some valuable hints and tips.
Flight Adventure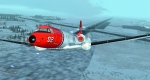 Aleutian Islands Flight Adventure
The Lands of 50MPH Fog!
Freeware Files
Once again we have a collection of high quality freeware files for you to enjoy. These aircraft, scenery and utilities easily compare with many commercial products but don't forget if you've enjoyed a particular file please let the author know, it's their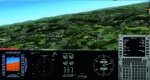 CrgSim glass instruments
We have two products in our featured download section. Firstly, we have a complete set of networked 777-737 style glass instruments that interface with FSX. This comprises a Captain's and First Officer's PFD and NAV display, an EICAS, CDU and a moving map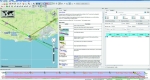 Little Navmap
Next we have Little Navmap, a free open source flight planner, navigation tool, moving map, airport/navaid search and information system for Flight Simulator X and Prepar3D, designed by Alexander Barthel.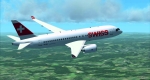 SWISS CSeries 100 V5L
Here we have a new version of the C Series CS100 V5L Bombardier in a SWISS livery. As usual it includes CamSim's own static displays and Animated Ground Servicing (AGS).
Jersey Airport
Jersey is a beautiful place and the largest of the Channel Islands. If you've never been there, now's your chance with this detailed rendition of Jersey Airport designed by Mark Piccolo, Soarfly Concepts.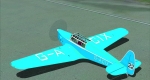 Comper Mouse
The Mouse was a three-seater touring aircraft powered by a 130hp de Havilland Gipsy Major. Dual controls were fitted and the front seats could be slid aft so that either could be more closely situated to the passenger in the rear.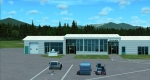 Prince Rupert Airport
Prince Rupert Airport is a small provincial airport in British Columbia, located on Digby Island. It is only accessible from the city of Prince Rupert by ferry.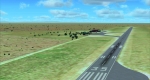 Sishen Airport
Frits Beyer has designed this version of Sishen Airport in South Africa. It is completely custom made with terminals, hangars and admin buildings. The package also has a custom AFCAD file with a photoreal background that changes with the seasons.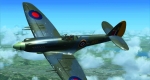 Supermarine Seafire F Mk 46
The Supermarine Seafire F Mk 46 was the first version of the Griffon-powered Seafire to be truly suitable for service on aircraft carriers and featured contra-rotating propellers that solved its handling problems.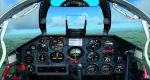 Saeta HA-200
The Saeta HA-200 was a Spanish jet fighter from the 1950s, of which there were two versions. Designed by Willy Messerschmitt, it was equipped with two small jet engines.
Screenshot Gallery
To help give our readers a better appreciation of the products reviewed in this issue, we have compiled the screenshots accompanying some of the articles into a series of galleries.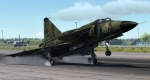 DCS: AJS-37 Viggen
Leatherneck Simulations raises the bar.
MilViz T-50 Bobcat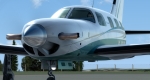 Carenado Piper PA46 500TP Malibu Meridian
Piper's dream machine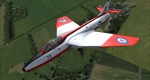 Just Flight Hunter F.6/FGA.9
Just Flight takes on another classic British fighter.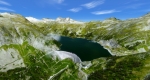 Aerosoft Austria Professional HD: West Scenery
The land of mountains
PC Pilot Index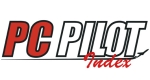 PC Pilot Index
Looking for a review on a particular product, feature or tutorial? Then look no further.
Virtual Airline Listing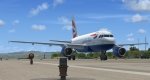 Virtual Airline Listing
We have some interesting newcomers to our VA and flying club listing for you.
Installing Freeware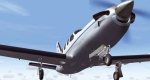 Installing Freeware
We have included a FAQ as a download in PDF format. To access it, click on the download link below.
FAQ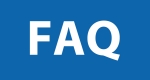 Important – Technical Support
All the files have been scanned and tested during production but we recommend you run a virus checker before download and use.