Online Content
Issue Online Content
Contents - log in to gain access
Online Contents Full Download
Online Contents now available as a zip file
As requested by some of our readers, the complete file set accompanying Issue 112 can now be downloaded as a single zip file.
Movies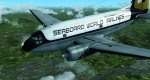 Just Flight C-46 Commando
This classic aircraft, developed by Aeroplane Heaven and published by Just Flight, is shown off to good effect in this tranquil video. Read Joe Lavery's review starting on page 28.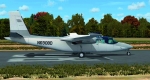 Carenado 690B Turbo Commander
Starting on page 16, Chris Frishmuth takes a look at Carenado's latest business twin – the 690B Turbo Commander.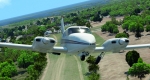 Piper PA30 Twin Comanche by vFlyteAir
This stirring and imaginatively crafted video of vflyteAir's PA30 Piper Twin Comanche was created by Thomas Rasmussen.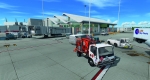 Turbulent Designs KMBS International Airport
Joe Lavery, in his review of Turbulent Design's KMBS International Airport, which starts on page 24, describes it as "A first class depiction…."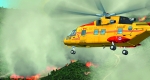 FireFighter X
To accompany Peter Stark's review of FireFighter X, starting on page 36, we have four videos for you, which help to convey the full extent and capability of this innovative fire fighting utility which is designed for both versions of FSX and Prepar3D.
Flight Adventure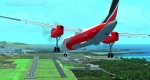 An island hopping tour
Carribean Flight Adventure
Freeware Files
Once again we have a collection of high quality freeware files for you to enjoy. These aircraft, scenery and utilities easily compare with many commercial products, but don't forget if you've enjoyed a particular file please let the author know, it's the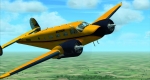 Beechcraft D18S
In this issue we feature another iconic aircraft from the prolific group of developers featured here many times over the past few years. They include Milton Shupe, Scott Thomas, André Folkers, Urs Burkhardt, Damian Radice and Nigel Richards.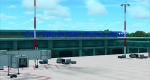 Can Tho International Airport
Can Tho International Airport, formerly Trà Nóc Airport, is in Can Tho in the Mekong Delta region of Vietnam. It is highly detailed and one of many airports designed by the Vietnamese Aviation group.
Pleiku Regional Airport
Also located in Vietnam, Pleiku Airport (ICAO: VVPK) is a smaller regional airport near the city of Pleiku, within the Gia Lai Province in southern Vietnam, once again from the Vietnamese Aviation group.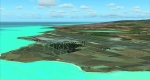 The Island of Cyprus
This scenery includes all the airports and landclass for the island of Cyprus. It was designed by Roger Wensley, who has added larger towns and villages, major roads, AI and more. (As originally uploaded to flightsim.com).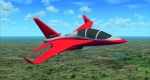 Leonardo T-100 Jet
Here is a frame rate-friendly version of a Leonardo T-100 advanced jet trainer for FSX. It utilises part of the default FA-18 virtual cockpit and was designed by Chuck Dome.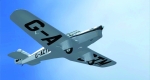 Miles M3 prototype G-ACTM
Designed by Keith Paine, this model of the prototype M3 Falcon G-ACTM, took part in the London to Melbourne race in 1934. It was flown by HL Brook who later set a record breaking solo return flight to Lympne in Sussex.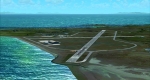 Stornoway EGPO
Stornoway is a medium-sized airfield on the Isle of Lewis in Scotland. This rendition was designed by Dmitriy Kozyrev and includes seasonal photo background, together with enhancements to the city of Stornoway itself.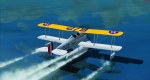 Vought VE-7 Bluebird
This is the float version of the Vought VE-7, called the Bluebird, which was first flown in 1917. It was originally designed as a two-seat trainer for the United States Army but later adopted by the United States Navy, designed here by AF Scrub.
Screenshot Gallery
To help give our readers a better appreciation of the products reviewed in this issue, we have compiled the screenshots accompanying some of the articles into a series of galleries.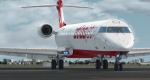 CRJ 700/900 X
Aerosoft's short-haul jet is ready for take-off.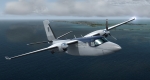 690B Turbo Commander
Carenado's latest twin prop.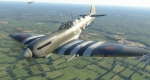 DCS: Spitfire LF Mk.IX
Operation Epsom
Just Flight C-46 Commando
A flying Commando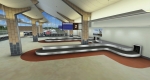 Turbulent Designs KMBS International Airport
Let's take a trip to Michigan.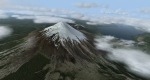 Orbx openLC South America
A South American Odyssey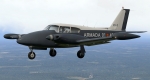 vFlyAir Piper PA30
Twin Comanche
Virtual Airline Listing
Vitual Airlines
We have some interesting newcomers to our VA and flying club listing for you.
Installing Freeware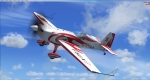 Installing Freeware
We have included a PDF as a download with instructions on how to install freeware. To access it, click on the download link below.
PC Pilot Index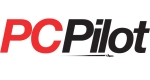 PC Pilot Artice Index
Looking for a review on a particular product, feature or tutorial? Then look no further.