Online Content
Issue Online Content
Contents - log in to gain access
Online Contents Full Download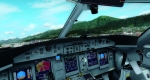 Online Contents now available as a zip file.
As requested by some of our readers, the complete file set accompanying Issue 110 can now be downloaded as a single zip file.
Movies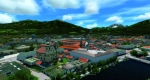 Orbx Innsbruck
Orbx continues its tradition of producing world-class scenery with the release of its rendition of Innsbruck (LOWI).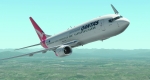 X-Plane 11
The star video for this issue showcases X-Plane 11.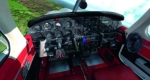 Just Flight PA-28 Arrow III showcase
Just Flight's recently released PA-28 Arrow III (a review for which starts on page 18), is the latest addition to its in-house-designed portfolio of high fidelity simulations.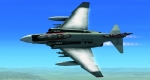 Just Flight's F-4B/N Phantom II
Our second video presents a fine representation of the F-4B/N Phantom II, published by Just Flight and developed by Simworks Studios.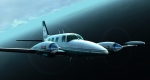 Carenado PA-31T Cheyenne II
Carenado's new PA-31T Cheyenne II.
Flight Adventure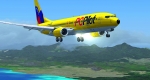 Venezuela Flight Adventure
For this issue, Peter Stark takes us on a Venezuelan flight adventure, which starts on page 60. He has divided the tour into separate legs.
Freeware Files
Once again we have a collection of high quality freeware files for you to enjoy, these aircraft, scenery and utilities easily compare with many commercial products. But don't forget if you've enjoyed a particular file please let the author know, it's thei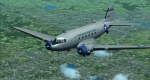 Featured Download Douglas C-47R Skytrain
In this issue we feature an iconic aircraft, from a group of developers who would be well know to the majority of flight simmers, simply because they have produced many fine aircraft over quite some years. I should also mention that the main developers ar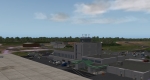 1: Douglas McCurdy Sydney Airport
Located on Cape Breton Island, the J.A. Douglas McCurdy Sydney Airport is a regional airport in the Canadian province of Nova Scotia. It's the second busiest in Nova Scotia, designed here for X-Plane 11 by Greg Hanna.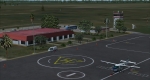 2: Santa Barbara del Zulia-SVSZ
The "Miguel Urdaneta Fernández" National Airport serves the cattle town of Santa Barbara del Zulia, located south of Lake Maracaibo in Zulia state, Venezuela. Yet another superbly detailed airport from David Maldonado.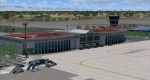 3: Nakhchivan International Airport
Nakhchivan International Airport, ICAO Code UBBN, is a civilian airport and Azeri military airbase located in Nakhchivan, the capital of the Nakhchivan Autonomous Republic - a landlocked exclave of Azerbaijan. This is the work of Reza Sadri for FSX. Pla
4: Macchi C.205 Folgore
The Veltro C205 was derived from the C.202 Folgore with the installation of a German Daimler-Benz 605 series engine. Fast, manoeuvrable and reliable, it had a comparable performance with the Bf 109G series. Designed by Corrado La Posta for FSX.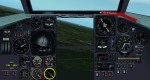 5: Messerschmitt Me 410 Hornet
The twin-engine Messerschmitt Me 410 Hornet can trace its heritage back to the famous Bf 110 that fought in the Battle of Britain. It was, however, a direct development and improvement of its predecessor - the Me 210, which it began to replace in Septemb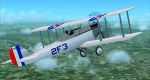 6: Vought VE-7FS Fighter
Another fine aircraft from A.F Scrub, the fighter version of the VE-7 for FS2004/FSX. It was a single-seater, with the front cockpit being faired over and a .30 cal. machine gun mounted on the left side - synchronized to fire through the propeller.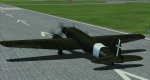 7: FIAT G.12
The Fiat G.12 was an Italian trimotor military/civil transport plane of the 1940s and early 1950s, designed by the prolific engineer Giuseppe Gabrielli. This version 2 is for FSX/P3D and was designed by Stefano Meneghini.
Screenshot Gallery
To help give our readers a better appreciation of the products reviewed in this issue, we have compiled the screenshots accompanying some of the articles into a series of galleries.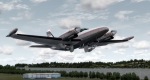 Carenado PA-31T Cheyenne II
The aircraft prized for its performance, utility and economy.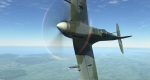 DCS: Spitfire LF Mk.IX
Air Combat: Part 1.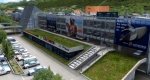 Orbx Innsbruck
The Capital of the Tyrol.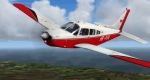 Just Flight PA-28 Arrow III
Flight of the Arrow.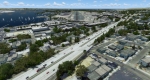 Orbx KSAN San Diego International Airport
Enjoy the Californian sunshine in San Diego.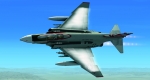 Simworks Studios F-4B/N Phantom II
Is this the most complex simulation of the F-4 Phantom so far?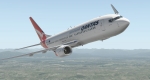 Laminar Research X-Plane 11
Is this the future of flight simulation?
PC Pilot Index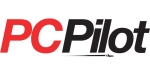 PC Pilot Article Index
Looking for a review on a particular product, feature or tutorial? Then look no further.
Virtual Airline Listing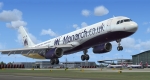 Virtual Airline Listing
We have some interesting newcomers to our VA and flying club listing for you.
Installing Freeware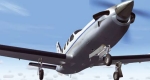 Installing Freeware
We have included a PDF as a download with instructions on how to install freeware. To access it, click on the download link below.
PC Pilot Index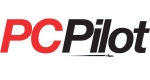 PC Pilot Article Index
Looking for a review on a particular product, feature or tutorial? Then look no further.